Relax
Let Emu Take The
Weight Off Your Shoulders

Scroll
Venue Find
Emu will do as much or as little as you request, from the sourcing of the venues, the negotiation of the contract, to the management of all the little details. We work both in the UK and worldwide so there are no geographical restrictions to what we can do, the world really is your oyster!
Our team have built up relationships with key contacts over the years to provide our clients with the best possible rates and added value extras, such as complementary Wi-Fi. We know what will work in terms of practicality of both the venues and the locations – Yes it's a lovely building but can all the delegates get there easily?!
Venue finding is something that can normally take a lot of time if you have to do it on your own so why not join forces with Emu Events and relieve some of that added pressure! We do not charge for venue finding. All agencies are paid a commission by hotels, which is why we don't charge you
Conferences
Emu Events has been working in the conference and meeting world for many years and has gained the experience necessary to ensure your event runs seamlessly every time. Whether it's a large 5,000 person conference in the UK or a smaller 20 person meeting in Dubai, Emu are here to help.
Just a few of the services we can provide include:
Venue Procurement & Management

Contract Negotiation

Audio Visual Supply

Conference Production & Management

Online Delegate Registration System

Personalised event app creation and on-site management
Incentives
Do you feel like rewarding your team for all the hard work they have done? Or do want to go one step beyond a standard team building day and motivate your colleagues in an unforgettable way? Then why not try a tailor made incentive created with your brand requirements in mind.
Our team love to travel and between us have been all over the World so whether you're looking to go down under in Australia and scuba dive off the Great Barrier Reef, spend a long weekend shopping in New York or fancy relaxing on the beautiful beaches of Mauritius, then we know the perfect programme for you.
Party
Do you feel like putting on a party to celebrate the end of the year for you and your colleagues? Or have you ever wanted to do something for a loved one's special day but weren't sure the best way to go about it? Then Emu Events are here to help!
It's all about those fine details and our team will work alongside you to help create, design and manage your party to ensure all those finishing touches aren't forgotten. We can even tailor it to a specific theme, such as a Great Gatsby 1920's style or a Winter Wonderland, to produce a magical atmosphere that none of your guests will forget.
Logistics
The logistics of an event are often the little things that if done correctly no one even notices but if left to chance can go terribly wrong. That's where Emu Events comes in. We understand how time consuming it can be to handle all the logistics of moving people from A to B or finding a meeting room for 100 people with accommodation in Outer Mongolia. What about their flights? Where do they fly from, and to, and how many connections would they have to make? How do you get the people to the local airport and again from the destination airport to the venue? Is there a public holiday on that day? These are just some of the logistical elements companies employ Emu Events for as we take care of all those fiddly bits.
Product Launch
Launching a new product can often be a make or break moment for a company. Emu Events understands this and always ensure we sit down with you from the very beginning to guarantee all angles have been covered, from the clear positioning and messaging you aim to get across, to the perfect timing for the launch, to the clear goals you have in mind for the event.
Whatever the size or budget, our team will work alongside you to create an innovative, memorable launch that is sure to be a success!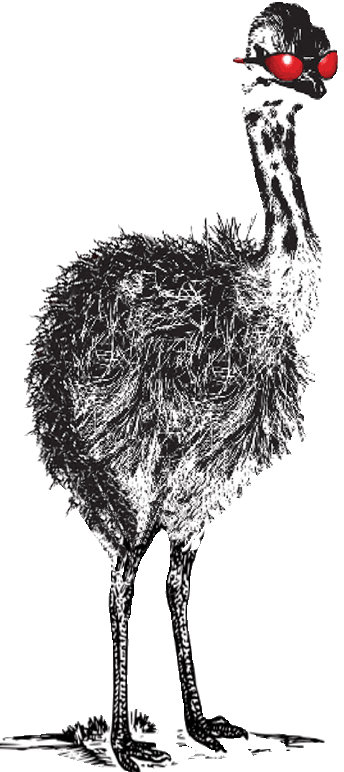 Thank you all so very much for everything – it went so smoothly and so far have only had good feedback – I really enjoyed meeting and spending time with you all.
I just wanted to drop you both a quick note to say thank you so much for all your help and support in organizing a great party last night! The feedback we have received has been very positive! The photo-booth was a real hit (Mike thank you for adding the company background at the last minute!!!) and the band were fantastic! The whole event ran really smoothly and people really enjoyed themselves – so it was all great.
It was the best conference I ever attended, well done to the organizing team!
What worked well? – The organization, every detail was considered.
Thank you again and I really look forward to working with you on our next event! You really did do an outstanding job at the conference – well done.
Thank you again for all your support! It was great working with you again!
Sports Seminars went well – great job by all.
Thank you so much for all your assistance and most of all your flexibility (with all those changes) during the meeting. Feedback (and you will have heard some of it) was really positive from the delegates and Colin was very pleased with the whole event.
It was a real pleasure working with you. I do hope we get the opportunity to work together in the future.
The event was fantastic – one of the best to date!
May I start with an OMG!!!! …AMAZING! And lastly – A BIG thank you to Richard, Phil, David and yourself for all that you do at these events.
THANK YOU! Very much indeed! I didn't have any doubt you couldn't do it!
You are part of the family!
Thanks to you and the boys for all your support! Fantastic weekend… you guys make it even more fun!
It was great working with you and your team again, and the feedback so far has been fantastic from the event.
Production was super, like I said you delivered on the 'new' things I had asked for. The movement, celebration screens etc. visually great.
Extremely helpful - thank you!
Thanks guys for all your support - much appreciated!!
Perfect. Thanks for coordinating this.
The outcomes of the meeting were very positive I thought and as I said, it is good to see that we are on the same page!
You are perfect! Thank you.
I have never received so many positive emails in my life – its been a very long day/week. Just wanted to say thanks again for everything.
You truly are a STAR!! Thanks, wonderful!!!
Thank you so much for your flexibility.
We are in chaos so it's evident we need Emu Events to help us in future!
Thanks so very much for your upfront help.